The Chef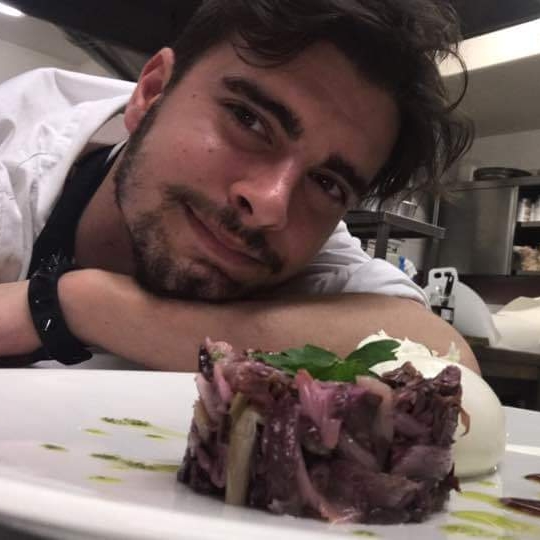 My name in Edoardo Minotti, I am 25 years old and I have been cultivating my passion for cooking since I was a child. My biggest sources of inspiration were my grandmothers and the extraordinary flavors of the traditional kitchen.
I would describe my cooking as belonging to "express cuisine". I am always looking for means to enhance the genuineness of the local products: fresh pasta, bread, pizza and focacce cooked in wood fired oven, red and white meats, cheeses and salami selected exclusively from indigenous breeding, grandmother's cakes (tarts, wine buns, cakes with fresh fruits from our garden) and more.
In 2015, after I got my maturity degree in science, I could finally dedicate myself to refining my cooking skills by attending the School of Chefs Il Gambero Rosso. At the end of my training, during which I was awarded with numerous degrees and diplomas, due to my excellent result in the final exam I was selected from all of the students to take part in an internship program at a well-known restaurant in Brighton, UK.
At the end of this experience which was fundamental for my professional growth, I was hired as a Chef in a restaurant in Rome (International Cuisine).
I currently run the Bio-Farmhouse Santo Paolo Alto with which I have always had an emotional connection. I have many memories of this place as a little child as it was previously owned by my dear uncle Egeo.
I have always appreciated the beauty of the place and the authenticity of the local products which work wonders when they are wisely brought to the table. My goal is to combine these two ingredients into a special recipe that will delight every single one of our guests.
Edoardo Minotti